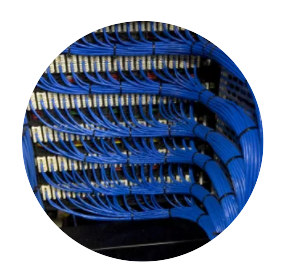 Structured Network Cabling
Companies opening a new location or consolidating existing offices should turn to our seasoned professionals for cabling services. Our C-7 license allows us to install anything below 48 volts. We specialize in high end cabling solutions for Biotechnology Companies, municipalities, and companies in the manufacturing and entertainment industries. To begin, we can schedule a free on-site evaluation and give you an estimated cost for a solution that is right for your company.
Ardent's services:​
Installation
Certification/Testing
Documentation
Warranty
24/7 Support
We are experienced in various cabling systems including:​
Data Center Build-Out
Horizontal/Riser/Backbone
CAT5E/CAT6/CAT6E/CAT6A/Coax
Voice/Data/CATV/CCTV
Fiber Optics
Audio/Video Cabling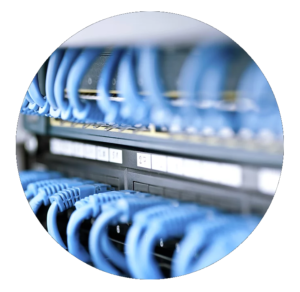 Riser Management
There is a growing need within the real estate market in the metropolitan commercial spaces, the need for Riser Management. Legislation has deemed that the riser management responsibility in in the hands of the property managers and owners. The need for a single company to manage the riser system is of paramount importance since it affects all tenants within the property. Having one company service all riser management needs keeps the Building Telecommunications Rooms clean and effective for Voice/Data Circuit connections. At Ardent Telecommunications Group, Inc we pride ourselves at being a premiere provider of this service, we partner up with the owners and the managers to give the end-users the best quality service to keep their networks working at optimum levels.
We can help building owner/managers develop policies in the use of their buildings riser system by new and existing tenants as well as the removal of non-usable cabling by vacating tenants.
Ardent can advise tenants as to the existing providers of voice/analog and data services at the building and which may best meet their needs.
About us
A Little About Us
Ardent has been a reliable Los Angeles Communications Service Provider since 2015. Being a great service provider means having complete and total confidence in the people providing those services, and we're proud to have the best pros in the business working with us. With a focus on personalized service, competitive rates, and customer satisfaction, we're always striving to meet and exceed our high standards and our clients expectations.
ARDENT TEAM
Here to help you.
Luis suastegui
Operations Manager
Operations Manager
miguel reteguin
Project Manager
Project Manager
Joe Gomez
Account Executive
Account Executive
Professional Services
With a wide range of services, our team has the know-how and expertise to get the job done right. We're committed to absolute professionalism in everything we do, and take great pride with leaving our customers' completely satisfied with our work. Learn more about the services we have to offer below.
When you're in need of a dependable Communications Service Provider, don't hesitate. Contact Ardent today.